About St Michel
n°1
在法国排名第一的玛德莲小蛋糕和黄油曲奇饼干
WHY ARE OUR BISCUITS SO GOOD?
BECAUSE FROM THE BEGINNING, ST MICHEL HAS BEEN ON THE SIDE OF GOOD FOOD.
In France, the love of good food is as important as the love of country and family. French people's enjoyment of the best things in life is self-evident; it's considered a very positive value that is passed on to future generations. We simply love food in France. But not just any old food!

The St Michel family bakery was founded in 1905 and we've had time to get to know our recipes inside-out and back-to-front. Today, our pastry chefs continue to uphold our traditional know-how, and pass it on day-by-day to the younger generations.
We use this know-how to do all the mixing, kneading, beating and baking ourselves across all our production sites in France, because we believe that a biscuit can only be truly delicious if it's well made.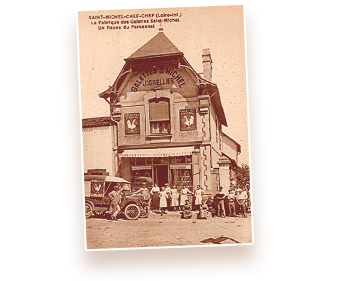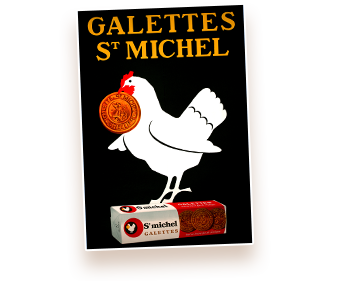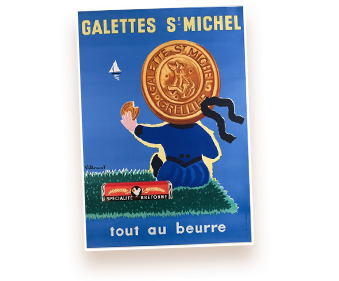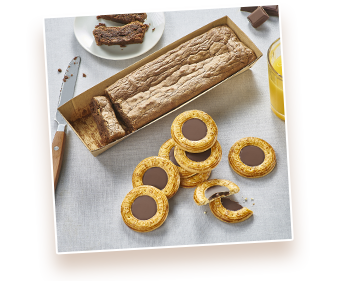 St Michel's tradition of excellence is based first and foremost on common sense. We follow our instinct for good and for doing our best: We only use cage-free eggs, we choose not to use palm oil, and we only use French wheat.
We're a traditional brand with a love of all things delicious and we're always keen to reach out, explore and expand our culinary repertoire to invent or re-invent new biscuits. Our traditional Madeleines and Shortbread Biscuits still provide a moment of pleasure everyday and teatime remains sacred but … we still have fun with it!
At St Michel, we love good food and our goal is to share our French sense of excellence: that is why our products are consistently good.
St Michel n°1 of the Galette and n°1 of the Madeleine in France*
*Source Nielsen distributor panels YTD P07 2019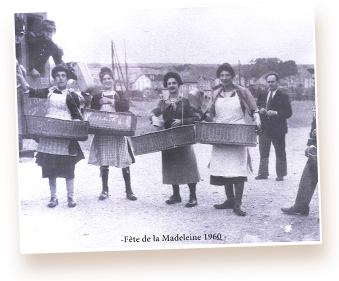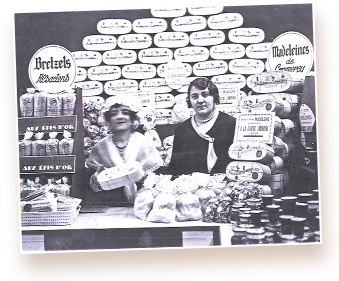 1905

1908

1920

1950

1993

1996

2009

2014

2019
The St Michel logo has changed since it was created !
However the brand's icone , the hen, has always been present.
It represents the ingredients from the french terroir that St Michel uses.
Today it stands outside the logo and is looking to the future to illustrate its modernity.